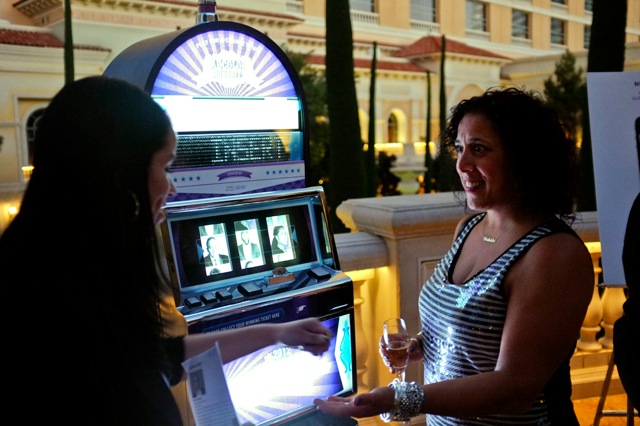 Client: Adcolor / Agency: Wieden+Kennedy / Art Direction, Fabrication, and Electronics
The Adcolor Slot Machine is an interactive installation that helps young people of color network in the ad industry.
Presented at the annual Adcolor Conference and Awards in Vegas, the slot machine doesn't offer money, but instead grants the opportunity to win a private breakfast meeting with one of the high-level professionals attending the conference. The images on the wheels of the slot machine are the faces of the conference attendees -- match all three and you'll meet that person.