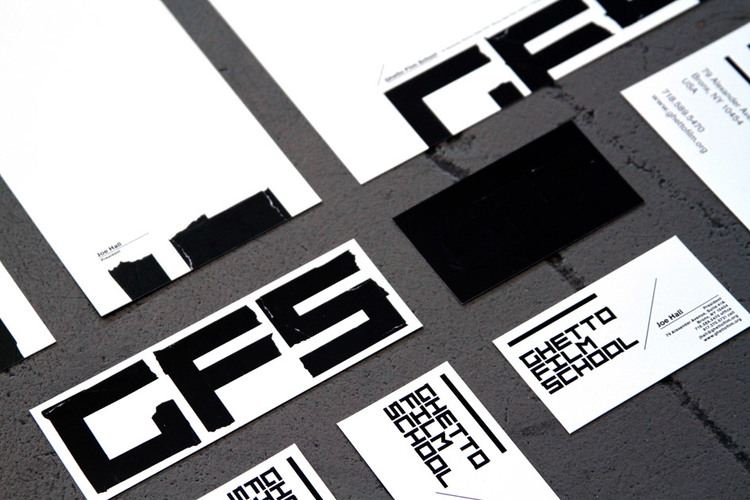 Client: Ghetto Film School (GFS) / Agency: Wieden+Kennedy / Design and Coding
The Ghetto Film School Typography Generator makes letterforms that look like they've been hand-made from gaffer tape.
The Ghetto Film School branding included a new typeface made of gaffer tape, but we wanted it to always look natural even when letters repeat. The software solves this problem by making new letterforms every time you type a letter. It sources from hi-res scans of real strips of tape to make unique letters over and over, then outputs files ready for print.